Drum-Dryer-5
A MODULAR ROLL-TO-ROLL DRYING UNIT TO BE COMBINED WITH OUR PADDING AND WASHING UNITS INTO A COMPLETE PRODUCTION LINE.
The DD-5 is equipped with electrically heated, thick walled aluminium drums, guaranteeing an even temperature in the full width of the drum and a quick heat transfer to the textile. The fabric in the DD-5 touches the drums one-sided only, so undesirable ironing effects are avoided.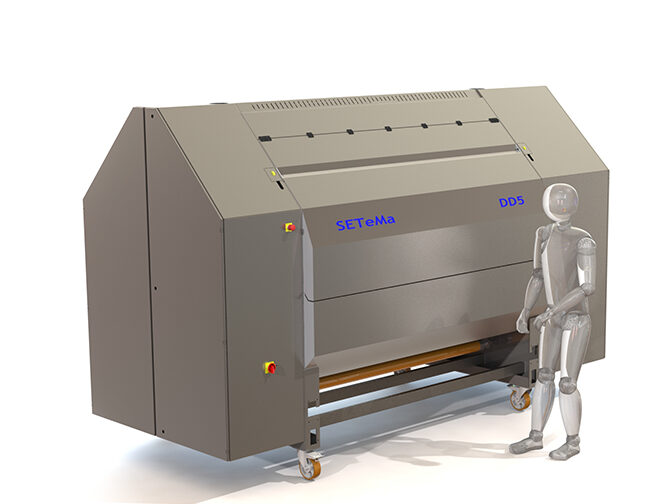 Universal contact dryer

Maintains the textile structure due to the pressure-free heating

Also a complete autonomous heat fixation for disperse direct and disperse transfer/sublimation dyes
With temperatures between 50 and 200°C (150 °C when on burners) and dwell times from 15 seconds till several minutes the DD-5 is suitable for a wide range of drying, curing and fixation applications.