E-Pad
A MODULAR ROLL-TO-ROLL PADDING UNIT ESPECIALLY DEVELOPED FOR APPLYING PRE- AND AFTER TREATMENT CHEMICALS E.G. AN INK-JET PRE-TREATMENT OR A FABRIC PROTECTOR.
Textile is dipped in the E-Pad containing the impregnating liquid. By means of a vacuum slit the excess padding liquid is removed leaving an even and constant wet-pickup on the fabric. Due to the vacuum technique the evenness over the width is excellent. The level of vacuum is adjustable to accommodate for different fabrics. The wet-pickup is greatly dependent on the type of fabric but can be as low as 30% for synthetics and 60% for natural fibres. The extracted padding liquid is recycled to reduce chemical consumption.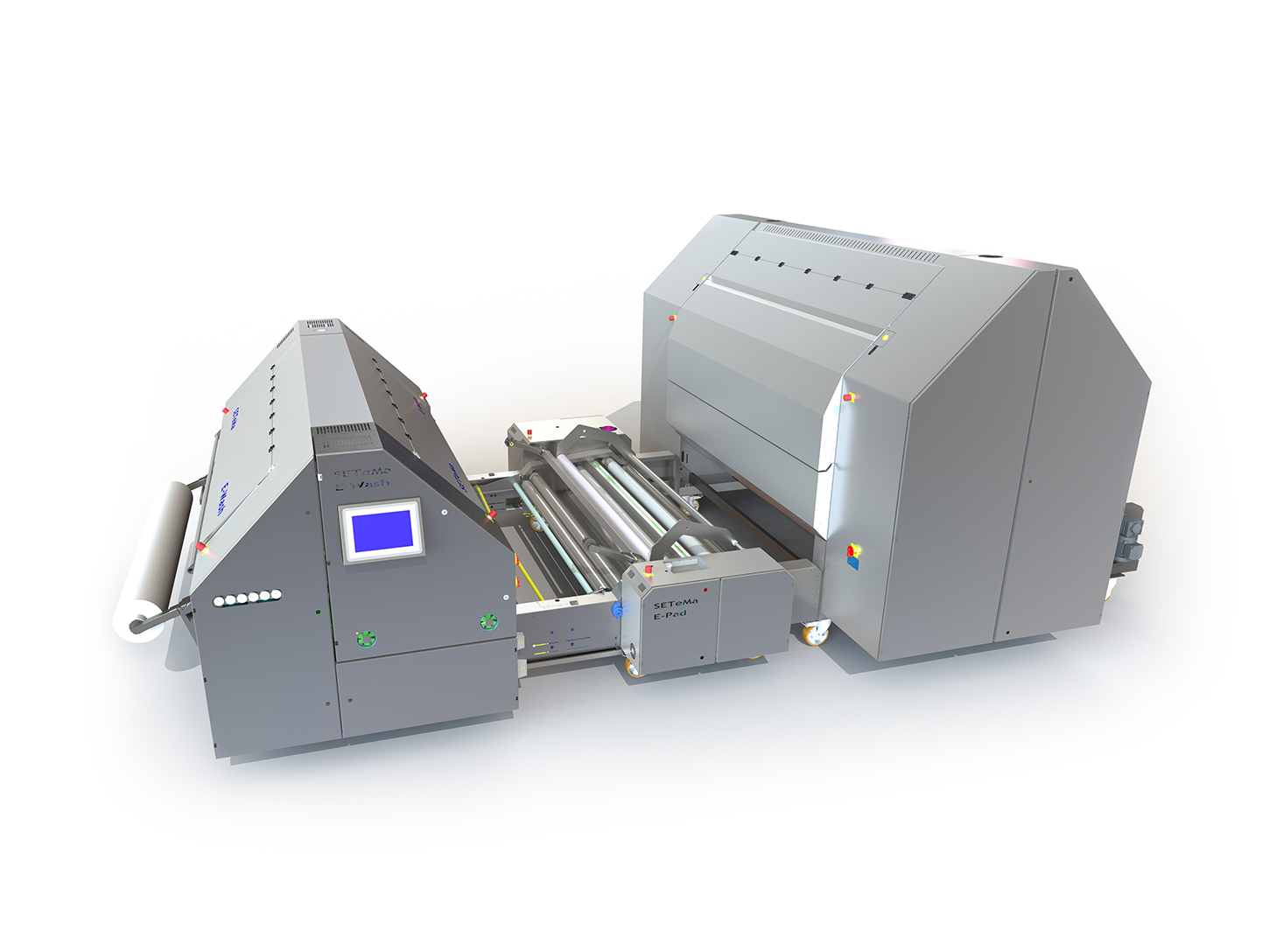 The E-Pad in combination with the E-Wash & Drum Dryer 5
A set of spiral rollers is standard in front and behind the vacuum slot. These rollers enable the processing of single jersey knits by uncurling the edges at the vacuum slot.
Suitable for pre- and aftertreatment

Excellent evenness over the width

Processing single jersey knits