E-Wash
THE E-WASH IS A MODULAR ROLL-TO-ROLL COUNTERFLOW WASHING MACHINE CONSISTING OF THREE WASHING SECTIONS SUITABLE FOR VARIOUS CLOTH- AND FIBRE TYPES.
With a cloth content of 9 m and the ability of a hot wash, the E-Wash is suited for high speeds and a demanding fastness wash up to 90°C. Two or more E-Wash modules can be combined for an even higher performance.
3 high efficient vacuum slits to remove polluted water

Single and double scroll rollers for e.g. knitwear
The integrated PLC enables the control of the washing speed, water temperature and the vacuum per cloth type in each module. Each washing module can be equipped with an automatic dispensing system for chemical dosage. The E-Wash comes with an user friendly touch-screen interface.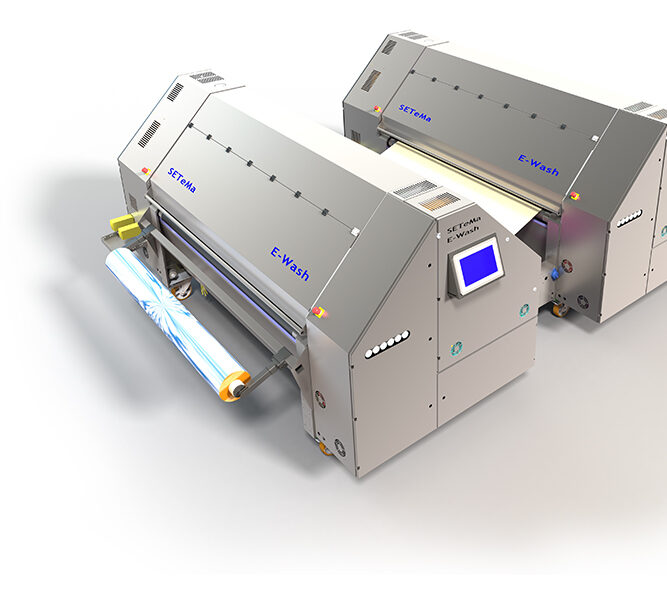 The E-Wash in combination with the PortaPad  & Drum Dryer 5