B-Steam
A COMPACT AND RELIABLE STEAM/AIR FIXATION UNIT WITH INTEGRATED STEAM GENERATOR FOR THE FIXATION OF TEXTILE DYES.
With temperatures between 100 and 180°C and dwell times from 3 to 30 minutes the B-STeaM is suitable for the fixation of all textile dyes. Typically 100 - 105°C for Reactive and Acid dyes, 165 - 180°C for Disperse dyes and hot-air fixation at 150°C for Pigments.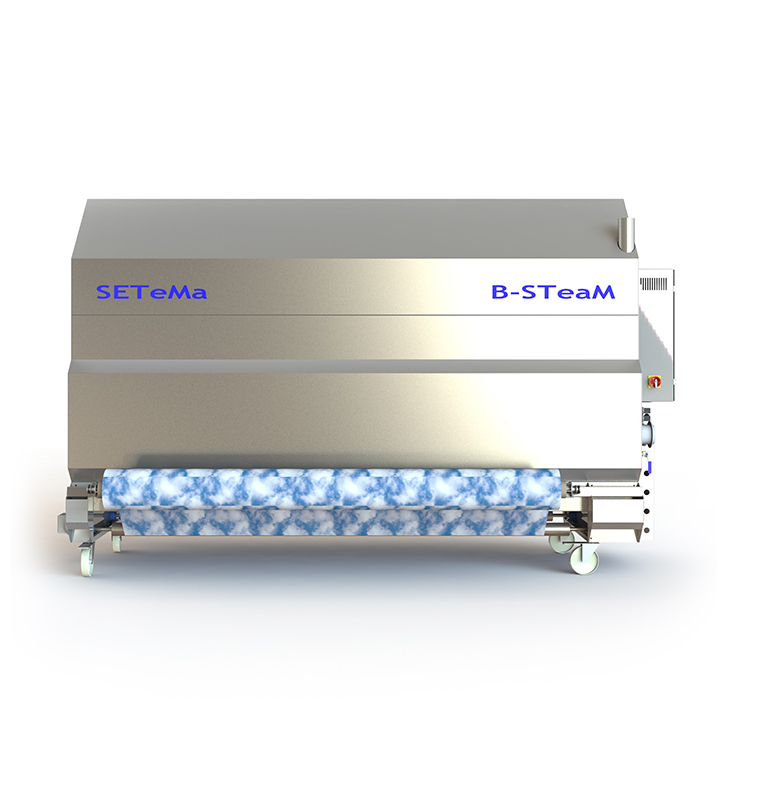 Compact professional
roll-to-roll steamer
On-board steam generator
The maintenance-free chain drives all rollers thus a tensionless fabric transport is guaranteed.